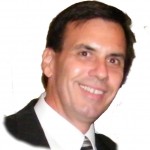 This site is dedicated to the thousands of Cancer patients, like me, and our families, who may or may not know where to get help, support or just some information for themselves or their loved one.
I have been fighting Melanoma since 2007, I was originally diagnosed stage 3, and I managed to continue a normal routine until April 2010 when I was diagnosed stage 4. Only a hand full of people know and understand Melanoma. There are not a lot treatment options for Metastasis stage IV Melanoma.
I was told to "get my affairs in order" they didn't expect me to live through the year. After searching and searching in an effort to find out more about cancer, I did find there were very few support groups or current information.
Much of what is out there is not from oncology patients, it is the same information on all the web sites. I wanted to be able to give cancer people a place to get information, support or a voice if needed to help them get through the tough times as well as the good times.
I don't know it all about cancer but you can direct your friends to this site to help educate them on what we really need or don't need from them; it may be support or just running an errand to the grocery store, it may just surprise them to find out most of the time we just need someone to listen.
The only chance I had at extending my life, 38 of 40 rounds of IL2 (Interleukin). Those treatments alone almost killed me, the side effects were devastating.
Enduring that to find out I was one of the lucky 10% the chemo actually works on, although it was truly a grueling process, I can say it was worth it, I was able to see my oldest daughter graduate nursing school, my son return to college and my youngest start driving.
I happen to be one of the lucky ones, I am a responder. My tumors have reduced in size and the activity level is way down. I know there are many trials going on right now with drugs that have a better than 50% response rate. I hope and pray the next time I need treatment for this decease they have found a cure.
Post some comments on the blog, check out the  Cancer Patient Gift Store, and don't forget to tell your friends and family to stop bye.
Thanks,
Matt
PS
Don't forget to sign up for my newsletter.
Related articles